About
We were originally small farmers and first became interested in herbs when a friend fresh from horticultural college came to stay with us. At the time we grew several varieties of potatoes and sold these primarily on a roadside stall, along with locally produced soft fruit, logs, Christmas trees and eggs and our friend began to grow a few herbs to sell there too.
A year later she moved away to get a 'proper' job, but we had become hooked on herbs by then and continued growing them, gradually expanding the range, selling at local fetes and markets. It was quite a steep learning curve but that was over twenty years ago and now we grow over two hundred and fifty varieties, including cut and come again salads, medicinal, aromatic and culinary herbs.
We attend over one hundred shows a year around the country where we enjoy meeting and chatting with customers and also send out a regular supply of herbs via our on line shop. Even so our nursery is still fairly small and run with the help of a small team of enthusiastic people. We cherish the wildlife we have here. There are toads, frogs and newts living underneath the trays in the tunnels (and slugs too unfortunately) and always plenty of bees, hoverflies, dragonflies and butterflies all attracted by the flowering plants. 
We are very lucky at Herbal Haven to have a small solid core of locals who have worked on the nursery for several years. During school holidays it has meant there are often children here to compliment the dogs – keeping us all young at heart and on our toes. Each season we also have people join us to help on the nursery and travel to shows with the herbs.

Sometimes we have the same people return for several seasons, after travelling during the winter, other times we have brand new staff each season. It usually makes for a small friendly team who wander over the fields to the pub of an evening or organise the odd barbecue or two.
Meet the permanent team members!
Lorraine
Owner, grower and general all-rounder, trying to keep it all running smoothly.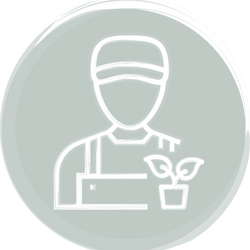 John
Usually found behind the stall, John loves getting out and attending shows.
Theresa
The Queen of all things picking and packing, making sure everything leaves on time.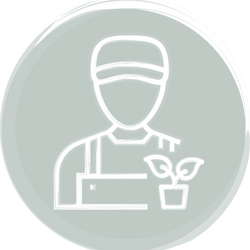 Nihal
Potting supremo, medicinal expert and face of Saffron Walden market.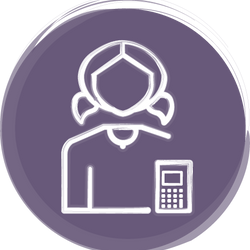 Ruth
Busy processing orders, keeping tabs on DHL and answering the phone.
Nessa
Can turn her hand to anything and a medicinal herbalist to boot
Grace and Bailey
In charge of mouse patrols and squirrel invasion prevention plans.